Power Tools Buying Guide
What are Power Tools?
Power tools are equipment which make use of compressed air, combustion or electricity. They help users to complete numerous tasks which cannot be easily completed using traditional tools. They have proven to be very useful in applications where manual labour using hand tools may not produce the best results. Power tools operate by using electricity, combustion or compressed air which enables them to function smoothly. Due to their numerous features and effectiveness, power tools are commonly used in home based applications and industries like construction, manufacturing etc.
Classification of Power Tools
Power tools can be classified in more than ways. In terms of portability, they can be classified as stationary or portable. Stationary power tools are big equipment that are not very mobile and need to be fastened to a stationary object for smooth functioning. In contrast, portable power tools can be smoothly carried from place to place, and can easily be carried by hands.
Stationary vs. Portable Tools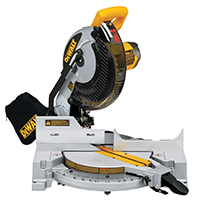 Stationary Power Tools
Stationary power tools are known for their precision, strength and smoothness, while portable ones are more versatile. Table saws are a perfect example of the stationary power tool. They come with a circular blade which is put above an arbour and attached to an electric motor. Its blade offers support for the item which is being cut. They are highly effective for cutting large wood pieces and also for making repetitive cuts.
Stationary belts also fall into this category. They are proficient in removing wood and are normally used at the initial stage of sanding. Stationary belt sanders come with a sanding disc which is put on their side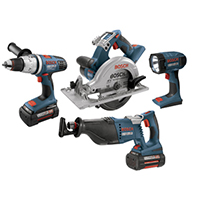 Portable Power Tools
Portable saws are well known for their long lifespan, high energy efficiency, low heat generation and low weight. They do not have any need for re-lubrication and have smaller motors. Chainsaws are one of the most widely used power tools. They are effective in cutting objects such as stone and concrete. They are portable and come with a small engine to pull a bladed chain with a slotted guide bar. The latest chainsaws come with an electric motor or internal combustion. Sanders play a major role in smoothing a surface by moving another rough surface over their top. Sanders are of a large variety and include disk sanders, belt sanders, mouse sanders and drum sanders.
Saws are basically used for cutting purpose and have a blade or band which moves with great speed, thereby offering sufficient cutting power. Some of the most commonly used types of saws include bands, radial arms, and tables. Drills utilize a motor for turning. As a result, they help in the fast cutting of circular holes. Major types of drills include stationary drill press and portable cordless drills. Other examples of portable power tools include power wrenches and power hammers. Compared to other power tools, they are lighter and smaller. This makes them suitable for use by electricians and professionals in building maintenance.
Electric vs Cordless Power Tools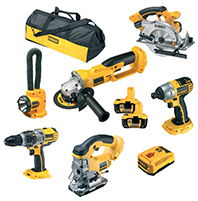 Electric Power Tools
Electric conduit benders are one of the best examples of power tools that come with an electric cord. Their installation process is quite simple. They will help you bend a pipe and conduit to suit the installation requirements that you are looking for.
Impact wrenches are some of the best examples of cordless power tools. They come with highly durable wrenches that can offer a higher amount of work per charge. They come with the latest electronic systems that are available in the market.
Cutters are used for removal of materials from the object being worked upon through shear deformation. They come with a strong motor in input and an overload metal bush on a ball bearing and sealed armature coil that ensures high durability. They come with a user-friendly ergonomic handle with soft grip.
Classification based on Usage

Power tools find a commonplace in workshops, factories and even homes for use in DIY projects. Due to their large scale use in industrial and home-based applications, power tools can be classified according to their usage. Here we will discuss power tools according to the way they are used: -
Joiners:
They are best suited for woodworking. They come with a saws blade which is effective in cutting wood pieces. Another slot is also available for cutting wooden pieces. Both the slots are joined together with the help of a piece of glue-covered wood within the slot.
These tools are dependent on motors. Some of the most common versions of drills that you would come across are cordless drills and stationary drill press. One major advantage of handheld drills is that they can be fitted with adapters. This makes them effective in driving screws, torque bolts and also function as sanders.
Drilling capacity refers to the maximum diameter that a drill can create in a specific material. It can be used as a substitute for a continuous torque that a tool has the ability to produce. Normally, a drill comes with its capacity mentioned for different materials.
Saws:
Saws are some of the most common cutting tools. They come with fast moving blades that offer a substantial amount of cutting power. Saws that are normally used for industrial and DIY projects include a table, band and radial arms. Cordless saws are best suited for cutting heavy timber and sheet materials which are often a major challenge for other types of saws.
Electric Screwdrivers:
If you are looking for an all-purpose power tool, then the electric screwdriver will fit the bill correctly. It is proficient in screwing shelf brackets to the wall and for joining flat-pack furniture together within a short span of time. Electric screwdrivers are light weighed and user-friendly. Small yet strong, they come with batteries that can remain charged over a long span of time. So, they are useful in any type of application.
As in the case of other power tools, screwdrivers also come in different shape and sizes. Some of the most widely used screwdrivers include slotted, Phillips, torx, hex and square. It is essential to match the screwdriver type that you intend to use with the exact type of job you are doing.
Hammers:
Electric hammers are of various types-rotary, demolition and combination hammers. Rotary hammers are widely used for drilling holes on concretes. They are most suited for drilling holes on sturdy items. These hammers are also good for demolition purpose. In comparison, demolition hammers are more sturdy and strong which makes them best suited for use in construction projects. They are widely used for DIY projects and demolition during construction work. Combination hammers are best suited for use in garages, gardens and showers.
A grinding machine, also known as the grinder is used primarily as a cutting tool with the help of a machining wheel. Straight grinders are best suited for applying in areas where accessibility is a major challenge. Bosch concrete grinders are effective in removing bumps from horizontal and vertical concrete surfaces. They can also help you to remove graffiti and age-old coatings. Bench grinders are the ideal power tools to be used for driving abrasive wheels.
Sanders & Polishers:
Sanders are best suited to smoothen surfaces. Sheet sanders are best suited for sanding. If you intend to perform sanding over a long span of time, then it would be wise on your part to go for the ones that come with a soft grip body. On the other hand, if you intend to use sanders for sheet metal fabrication, then you should opt for horizontal sanders. Polishers that have low weight and ergonomic design are best suited for use on all types of surfaces ranging from metal to dry stone. Belt sanders for their superb strength and speed and are best suited for smoothing large, flat and rough surfaces.
Nibblers:
Nibblers are tools that are utilized for cutting sheet metals with little distortion. Some nibblers function in a way similar to punches and dies and come with a blade which cuts a fixed die. It does away with tiny metal pieces and leaves a kerf that is about 6 mm wide.
Cutters:
Cordless multi-cutters are the best option for users who are looking for power tools with high running times. Multi-cutters are that offer perfect cuts without sparks are best suited for use in the home and industry-based applications. Angle grinders are best suited for removing extra materials from an item. They contain a wide range of discs such as diamond blades, sanding discs, grinding stones, abrasive grinding discs and polishing pads. They are equipped with large bearings to handle side forces that are created during the drilling process.
Impact Wrenches:
Impact wrenches are versatile tools that are widely used in construction and car repairing. Makita impact wrenches are well known for their compact weight and slim design which makes it easy for use. These wrenches come with 3 LED lights which offer the users with clear visibility without shadows.
Lawn Mowers:
Electric lawn mowers are the most suitable power tool for any gardening enthusiast. They come with a lightweight carry handle and light design which makes them portable. Their folding handlebar ensures hassle free storage. Manual lawnmowers from Alko have light weight and a rotary cylinder. They have a grass gatherer and six blades cutting cylinder which ensures an enjoyable gardening experience.
Blowers:
Air blowers are used in a number of industries such as pollution control, cement production, petrochemical and mining for combustion, aeration, particulate transport, exhaust, cooling and drying.
Heat guns:
Heat guns are commonly used for paint drying and paint stripping in workshops and factories. They also prove to be effective in softening adhesives.
Power Mixers:
Power mixers plays a major role in stirring ricins, paints and adhesives within a short span of time using high speeds.
How to Choose power tools?
Design & Convenience
Design and convenience are major factors that you should focus on while selecting a power tool. Drill designs are normally of two types -T-handles comes with a handle near the middle of the drill body and a pistol grip design that has a handle at the rear of the drill. The T-handle is considered a better option for long hours of work since it helps in minimizing wrist fatigue. On the other hand, drills with pistol grip design can be stored easily and utilized for non-professional purpose.
Specifications & Purpose
To make the best use of power tools, you need to go for accessories which are available in the box. The presence of an adjustable side handle, will, for example, help you in drilling stability and control. The accessories that you can focus on include cases, chargers, spare batteries etc. Variable speed clutch can make it easier for you to drill a wide range of materials utilizing various bits. Harder objects need slow speed and high torque while softer materials require low torque and high speeds. Speed is controlled by the trigger. Torque setting can be altered with the help of a drill clutch.
While selecting demolition hammers, hardness of concrete is an important aspect that you will need to pay attention to. It will give you a clear idea about your exact power requirements. Also, focus the type of work you will be doing using the tool. If you are chipping, then a demolition hammer will serve your purpose. As for chipping and drilling, a combination hammer is a better option.
Power & Wattage
Weight and voltage ratings: Voltage ratings between 4-8 volts are considered suitable for light duty work. However, power tools with 12 to 18 volts are considered most suitable for home applications. High powered models are best suitable for use in heavy duty work. However, they have extra weight and require a bigger battery for operating.
Capacity
Capacity is another important aspect that you need to focus on while selecting a power tool. Drills up to 7 mm capacity are considered suitable for light work while 10mm is best suited for home applications. The ones which are 13 mm and above are best suited for heavy duty work and can be used in numerous applications. The ones which come with higher voltage have more power. As a result, you will have more torque while mitre sawing or driving saws and greater speed for sanding and jigsawing.
Industry
Automobiles: Power tools such as grinders, polishers, drills and grinders are used in different stages of the manufacturing process in the automobile industry.
Construction: Hammers, drills, sanders and polishers are commonly used in demolition and construction of buildings.
Petrochemical: Impact wrenches, pulse tools, angle grinders and sanders & polishers are commonly used in onshore and offshore locations in the petrochemical industry.
Mining: Power tools such as saws, grinders and drills are used in different stages of the mining industry.
Logistics: Power tools like nibblers are used in packaging which forms a vital aspect of the logistics and supply chain management process.
Maintenance & Storage Tips
Keep them Clean
As in the case of any other tool, dust and debris can, to a great extent, reduce the durability of a power tool. First and foremost, you need to do away small particles from their air vents and cases so that they don't stick to any part of the equipment. Alcohol will prove to be effective in stain removal from the casing.
Wipe it before and after Use
Each time you use a power tool, wipe it with the help of a microfiber cloth. To remove dust and minute particles sticking to it by cleaning air vents using a small paint brush. The brush should not be kept close to power tools. You can also use a cloth that is a bit damp as an alternative. Similarly, after use, we should wipe off all the dust particles from the power tool. If not cleaned regularly, these particles can be hardened by the heat given out by the tool which can have an adverse impact on its durability.
Follow the Manual
Tools with moving parts in their exterior require maintenance to run smoothly on a regular basis. Make it a point to go through a power tool manual to find out the exact type of lubricants that are suitable for use on external moving parts. As in the case of cordless tools, battery performance is of primary concern. A battery needs to be charged well each time they are used. Ensure that the battery doesn't run out of power. Cordless batteries that are charged regularly have a long life span. They need be kept dry and if you find that it has become too hot, stop working and allow it to cool down.
Store it well
Storage is an important aspect that you cannot afford to ignore. There's no point in cleaning a tool if it is stored in a dirty place. They should not be stored at the ground level as the area has a lot of dust. To keep power tools in a good working condition, they need to be stored in a cool, dry phrase. Moisture causes a considerable amount of damage to power tools. Moisture causes rusting which can shorten their lifespan. Too much of moisture can also cause a short circuit within a power tool and damage it.
They need to be stored in areas with sub-zero temperatures. While storing them during the winter, you need to ensure that they don't freeze. The best place to store them is the basement, which tends to be warmer than the garage.
Safety Tips
Accidents never come with warnings. To avoid serious accidents, make sure that you don't carry a tool using the cord or hose. The hose/cord should not be disconnected. The cords and hoses need to be kept far from heat, oil and sharp edges. They need to be disconnected when not in use. Cleaning and servicing are must while changing the accessories. Make sure that there are no accidental starts. Don't hold fingers on switch button while you carry the plugged-in tool.