Related Laptops Article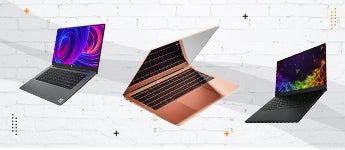 Know more about the Laptops and Their Uses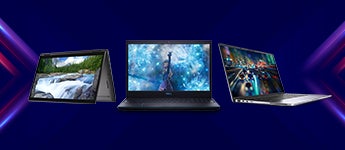 What are the Top Dell Laptops and their unique specifications?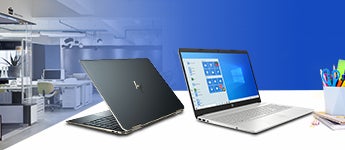 Top HP Laptops designed for users with various needs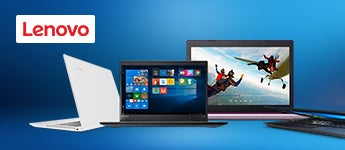 Top Lenovo Laptops and Their Unique Specifications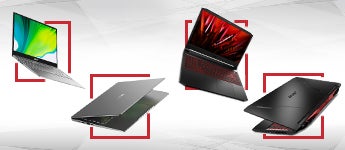 What are the Top Acer Laptops and their unique specifications?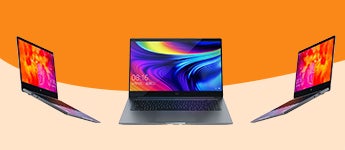 Top Mi Laptops and their unique specifications
Laptops: A Blessing Of Mobility Manthra
---
Thanks to the digital wave that has swept the country, mobility has become a lifestyle statement and a vital engine of prosperity in India. Whether a techie, a doctor, an engineer, a student, a marketer, or a journalist, every person is gradually gravitating toward mobile computing. Professionals, particularly technologists, feel hampered when they are unable to remain mobile at all times. The mobility mantra is at the heart of today's technology enterprises.
The mobile phone was the first device to allow mobility. As part of the mobile computing strategy, laptops are becoming more common. Laptop computers are rapidly displacing desktop computers. Laptops have revolutionized the way individuals conduct business and communicate with one another, whether on a professional or personal level. The desire for "anywhere-anytime" access to information and changing work culture drives up laptop PC sales. Computers and electronic products share shelf space.
Take a look at some of the laptops available with us
---
Notebook laptops: This is a full-sized laptop that strikes a good combination of portability and capabilities. They are available in a variety of price ranges, from low-cost budget versions to high-performance professional editions and gaming models. Buy notebook laptops from the most reputable brands only at Moglix.
Netbook: These are typically less expensive than notebooks or desktop computers and easier to transport. However, these mini laptops may lack sufficient memory and a powerful enough processor to run all desktop software.
Gaming laptops: Because of the strong hardware in them, these laptops are intended for gaming and are quite heavy. The graphics card is the most important feature of these laptops. These laptops boast a lot of storage and top-of-the-line screens with fast refresh rates. Gaming laptops have heat pipes and cooling fans to keep the hardware cool.
Hybrid (2 in 1 Laptop): These laptops, often known as convertible laptops, may be used as both laptops and tablets. These laptops have touchscreens, allowing you to use them as tablets. Folding backward or detachable are the two most common ways to convert these laptops into a tablet. Laptop screens fold 360 degrees backward when folded, and in detachable mode, the keyboard can be separated from the laptop screen.
Chromebook: These laptops are primarily designed to function with web apps and data stored in the cloud rather than on the laptop's storage device. Chrome OS is a Linux-based operating system that runs on these computers. Chromebooks are quite popular in classrooms and for corporate purposes, because they are inexpensive and provide good security.
Macbook: Apple laptop computers are available in two versions: a small MacBook air model and a powerful MacBook pro model. The macOS operating system is installed on these laptops, which provides them additional speed and battery life.
Advantages of Touch Screen Laptops
---
The evolution of touchscreen laptops and PCs began with the release of Microsoft's Windows 8 operating system and, more recently, the Windows 10 operating system. Its tile-based user interface is more responsive to touch than traditional mouse input. Here are some of the benefits of using a touch screen laptop or PC.
They are quicker : Touchscreen interaction with a computer is more effective, faster, and enjoyable. It reduces the number of false clicks or taps, and it makes exploring the PC more enjoyable.
They support handwriting: You can write naturally on the screen like in a notebook if you have a touchscreen PC or laptop with a stylus (touch pen). You won't have to type because the Windows 8 operating system is good at translating your handwritten algorithm into text. This saves your time and makes your computer smarter.
They make gaming more fun: Touchscreens with pinch-to-zoom is more enjoyable to use, especially when playing your favorite game on the system. Additionally, a touchscreen laptop has better graphics and a higher resolution, making them perfect for playing games and watching movies.
Gaming Laptops for Pro Gamers
---
A gaming laptop is a tiny and portable computer with its own built-in display. Gaming laptops are essentially the same as ordinary or business laptops, but with additional functionality – and it is these additional features that set them apart.
A gaming laptop has a lot of processing power, memory, better graphics, and speed. In a nutshell, that's it. But let's take a closer look at these characteristics.
Gaming laptops are specifically developed and manufactured with advanced gaming needs in mind, so you can go into combat with the power you need to win. Gaming laptops are often substantially more expensive than entry-level laptops since they have high-end hardware.
Prerequisite Check Before You Buy Laptops for Gaming
---
Gaming laptops are more than simply regular notebooks in terms of performance, display, and technical capabilities. Gaming laptops, on the other hand, have experienced a faster revolution than we could have imagined. These gaming animals must react much faster to the gamer's commands, whether by gesture or voice control. Furthermore, the introduction of VR and AR technology, face recognition, and constant visual demands have increased gaming laptops' appeal.
That is what you should think about while selecting a serious gaming laptop. Check what characteristics are worth having for your important gaming investment by releasing the necessities of your gameplay.
--> You should have a hardcore gaming laptop if you want to play serious games like The Witcher or Call of Duty. Otherwise, if you play Candy Crush Saga or something similar, it's not necessary.


--> Touch displays may entice you, but you must avoid them for your gaming PC. They utilize a lot of energy since they are on a tight budget.


--> It's entirely up to you whether you want portability or size. 17-inch and 18-inch gaming laptops, on the other hand, are designed to deliver exceptional performance.


--> Are you seeking more storage space so you can keep downloading game patches? Then, in addition to HDDs, keep an eye out for a large number of SSDs.


--> The game performance would be displayed on the screen in front of you. And, if the resolution isn't at least 1920 x 1080, you shouldn't buy the device.


--> Don't skimp on the processor. Go for an Intel Core-i7 6700HQ or above. It would be ideal if you could get a gaming PC with an NVIDIA GPU. Only a few gaming PCs allow for CPU and GPU component changes.


Pros of a Gaming Laptop
---
High-Speed: Gaming laptops are developed and built with speed in mind. When you're gaming, you'll need as much speed as possible to beat your opponents. There are many tasks being processed simultaneously, just like when you play games, and they all require a lot of CPU to perform well.
Graphics: Gaming laptops include high-end graphics cards that produce high-resolution images and are an important part of the gaming experience. Graphics cards support games and graphics-related software, allowing tasks to execute without interruption or stuttering.
RAM: Random-access memory (RAM) allows your computer to execute numerous common tasks, such as loading apps, browsing the internet, creating a spreadsheet, and playing the latest game. Memory also enables you to switch swiftly between various jobs, remembering where you were in the previous one when you go to the next. As a general rule, the greater your memory, the better. Furthermore, having more RAM increases your computer's speed by allowing it to handle more tasks efficiently.
Sound: Gaming laptops' sound quality is often superior to that of a conventional laptop. When it comes to gaming, audio quality is crucial. It's pointless to have razor-sharp, beautiful animation if the sound is tinny or lackluster. In a nutshell, gaming laptops have excellent sound quality.
Parts that can be upgraded: Some gaming laptops now contain parts that can be upgraded. Processors, RAM, mice, touchpads, and other peripherals may all be swapped out easily. This implies that instead of replacing your laptop as time passes, you may simply upgrade it. That, however, is only true for "some." Most gaming laptops aren't designed to be upgraded. Before you buy, be sure you know what you can and can't upgrade.
Durability: Gaming laptops are designed to be tougher and more durable than regular laptops.
Why is Moglix the best site to Buy a Notebook Laptop?
---
In many of our lives, laptops are indispensable. They can be found at a variety of e-stores. Browse Moglix for the laptop that best meets your requirements. Acer, Avita, Lenovo, HP, and a slew of other brands offer high-quality goods to satisfy your needs. We are highly appreciated for our brilliant services, including flexible payment options, quick shipping, and friendly customer support. Be rest assured of the quality and performance of all laptops purchased from our site.
Frequently Asked Questions about Laptops
---
What if laptop is not starting?
If your laptop won't turn on, the problem could be with the power source, the hardware, or the screen. In many circumstances, you may be able to address the problem yourself by obtaining replacement parts or altering your laptop's configuration.
How do you fix a stiff key on a laptop?
To remove any loose material that could be lingering around or under your keys, blow compressed air or rub a microfiber cloth back and forth across the upside-down keyboard. Try tilting the laptop at various angles to help remove anything that may still be lodged under a particular key.