Related Paints Article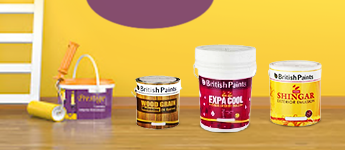 Paint Buying Guide: Tips And Factors To Be Considered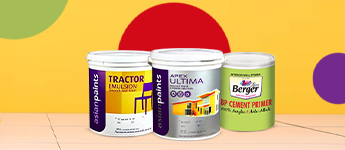 Top 5 Leading Paint Brands in India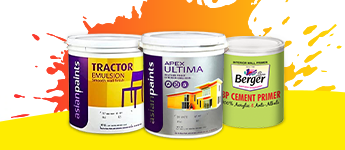 Types of Different Paints and Their Applications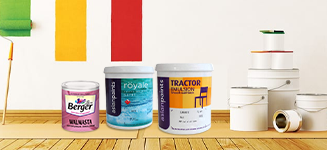 All about choosing paint for your home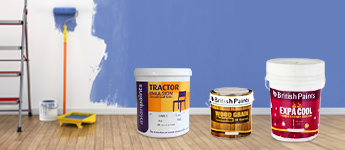 Guide to White Washing and Types of paints available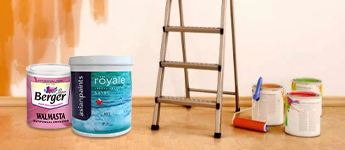 Some tips and tricks to wall painting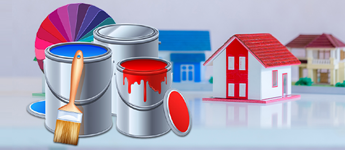 Best Interior Paint Colours for Home
Buy Paints Online on Moglix
The look of a room to a great extent depends on the way it has been painted. To suit the existing decor trends in homes & offices, Moglix presents an interesting range of paints to suit the needs of customers. The interior coatings that are available in this range lend a smooth, stylish matt finish to the walls. They have a higher durability as compared to distemper and are ideal for use in different types of surfaces. The lacquered wood coatings we offer are most suitable for use in interior furniture. This nitro cellulose based lacquer dries quickly and need to be applied before using the finish. At Moglix, we offer an assortment of options to buyers. The paints available on our site have been sourced from leading brands like Berger, Asian Paints & Nerolac. Moglix also deals with other types of tools & equipment such as power tools, abrasives, cutting & machining tools, lightings & luminaries etc. The product price has been developed to fit into the budget of retailers as well as end customers. To acquire some of the best deals on paints, select from the new range available at Moglix. Therefore, what are you waiting for? Shop for paints and, other industry essentials and, save big time!
Reasons Why You Should Paint More
Are you fed up of those boring white walls, but fear, even the thought of painting? Painting is often a chore that most of the homeowners dread. However, it is one of the most cost-effective methods to enhance the aesthetics of your home, or office without putting in much of an effort. Color of paints can radically uplift the look and, feel of your home. Paints can make a difference with trivial garnishing of bold colors, or you can even opt for a soft backdrop for a bit more muted interiors. It does not matter, whether you do it out of your passion, or just to meet the basic necessities of your home, painting is one of the easiest and, least expensive tools in the world of interior design. However, not just home, you can use paints for enhancing the looks of various things, for instance, metal and wood. Furthermore, there are a plethora of paint types, such as, industrial paints, spray paints for graffiti, exterior and interior paints. You never know, you may actually enjoy painting if you try it once.
Paints - Price Range
This data was last updated on 1/31/23.