Shop More by
Related Sanitizers Article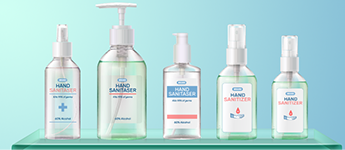 Important tips to buy safe and effective hand sanitizers for complete protection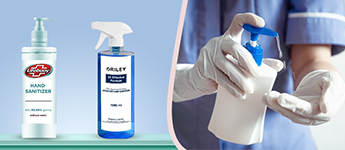 10 Best Hand Sanitizers recommended for keeping infectious germs away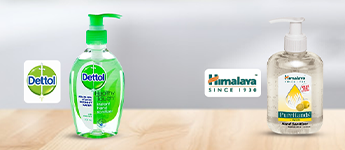 Clinically approved Hand Sanitizer brands for germ free hands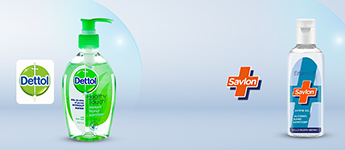 Hand Sanitizer brands that limits the spread of COVID-19 virus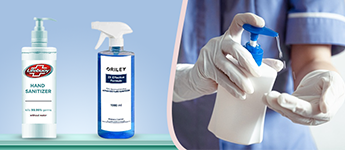 Different types of hand sanitizers based on their application usage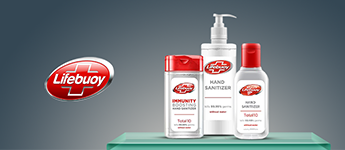 Lifebuoy Hand Sanitizers: Instant germ protection solution recommended by doctors
Ward Off Deadly Viruses With The Protective Sanitizers
---
Hand washing is a crucial aspect of staying healthy, free of germs, and maintaining proper hygiene. However, with today's fast-paced lifestyle, washing hands with just water and liquid hand soap may not be viable without a sink nearby. That is precisely why hand sanitizers are necessary. According to the World Health Organization (WHO), when you're not near a sink, hand sanitizers are "an excellent" way to clean your hands, according to the World Health Organization (WHO).
Types of Available Sanitizers Online In The Present World
---
Bacteria and microbes are everywhere, even if we can't see them with our eyes: from the kitchen to the boardroom, from the air, we breathe to the ocean's depths. They may exist in various environments, including rock, dirt, oceans, and even snow. Bacteria can be found in or on other species such as plants, animals, and humans. Many of these microbes are either innocuous or even beneficial. On the other hand, Pathogens are toxic and can cause dangerous or fatal diseases, which only disinfectants or sanitizers can destroy or kill.
Alcohol-Based Sanitizers: Typically, alcohol-based goods comprise 60 to 95 percent alcohol, which is usually in ethanol, isopropanol, or n-propanol. Alcohol denatures proteins at those amounts, effectively neutralizing certain types of bacteria.
Alcohol-Free Sanitizers: Alcohol-free products are typically made with disinfectants like benzalkonium chloride (BAC) or antimicrobials like triclosan. Disinfectants and antibacterial agents have immediate and long-lasting effects. Emollients (e.g., glycerin) that soothe the skin, thickening agents, and aroma are all common ingredients in these hand sanitizers.
Benefits of Using the Best Hand Sanitizers
---
Hand sanitizers are found to clean your hands more efficiently than soap and water while also reducing the bacterial burden. According to studies, when you wash your hands with a hand sanitizer, they stay cleaner for longer than when you clean them with soap and water. The hand sanitizer also helps to prevent the spread of bacteria from one person to the next.
One myth regarding hand sanitizers that still circulates today is that they will render bacteria resistant to treatment. This has no adverse effects on your health and keeps your hands clean and healthy. However, because the method of sanitizers functioning is dependent on the breakdown of cell membranes induced by the chemicals in the sanitizers, the bacteria cannot develop resistance to them.
Soaps are created from chemicals that, if used excessively, can be harsh on the skin. The basic recipe for hand sanitizers, on the other hand, is better for the skin and much gentler than soap. According to numerous studies conducted throughout the world, people who used hand sanitizer had better skin than those who used soap or liquid hand wash and water.
Points to Remember While Using the Sanitizers
---
--> Make sure your hands aren't speckled with visible filth before using the hand sanitizer.


--> Apply the product to your entire palm and rub it in for 20–30 seconds.


--> Apply the product between your fingers, beneath your nails, on your jewelry, along your wrists, and the back of your hands while rubbing it in.


--> After that, let your hands air dry.


--> You're ready to go after they've dried.


The DONTs After Using Hand Sanitizers
---
--> After you've used the hand sanitizer, don't wash them.


--> Neither a cloth towel nor a paper towel should be used to dry your palms.


--> This will negate the hand sanitizer's efficacy by introducing bacteria from the tap or towels to your otherwise bacterial-free palms.


Buy Sanitizers and Disinfectants Online from Moglix
---
In the present scenario that we live in, life revolves around safety with masks and sanitizers. Check out e-stores to find a vast range of products that can meet your needs. Order what suits you best and choose the payment mode that is convenient for you. Top brands like Floh, Resist Plus, Dalmia, 3M, and many more. Book your product now, and enjoy the hassle-free shopping experience.
Sanitizers - Price Range
This data was last updated on 1/31/23.