Related Fertilizers Article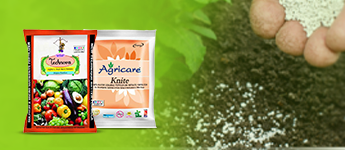 Give your plants a boost of nutrients and minerals with the best fertilisers available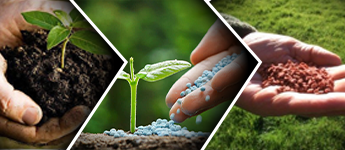 Types for Fertilizers every Gardener must be aware of to ensure healthy planting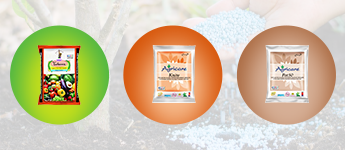 Best fertilisers for enhancing soil fertility and increasing the potential yield of your plants Top Fertilizer Brands to maintain lush greenery of your garden
Buy high-quality Plant Growth Fertilizers Online from Moglix.com
---
Fertilizers are chemical substances that are supplied to the soil to increase its water retention capacity, fertility as well as crop yield. Moglix offers different varieties of plant fertilizers, both inorganic and natural fertilizers at reasonable rates with special discounts. The agricultural fertilizers they supply are easy to transport, store and use.
Different Types of Agriculture Fertilizers
---
Organic fertilizers are natural fertilizers that are manufactured from plants and animals. It increases the organic content within the soil, increases the microorganism count, and improves the physical and chemical properties of the soil. These fertilizers can be obtained from agricultural waste, livestock manure, industrial waste, and municipal waste
Nitrogen fertilizers- Nitrogen is found in chlorophyll, amino acids, and proteins which is essential for plant growth and the process of photosynthesis. Nitrogen fertilizers increase the amount of nitrogen level in the soil.
Phosphorus fertilizers- Phosphorus is important for cell growth, root growth, and proliferation.
What to Consider while Buying Agriculture Fertilizer?
---
Ingredients- Inorganic fertilizers provide more yield than organic ones in the short run but in the long run, they might interfere with plant growth. It is advisable to use fertilizers with lesser toxic chemicals as ingredients.
Fertilizer application- Overuse of fertilizers leads to plant damage. So, if you are unsure about the amount of fertilizer you need to use, then buy one with an applicator as it states the quality of fertilizer you need to use.
Nutrients- Most brands specify the number of nutrients available in the fertilizers. Choose a fertilizer depending on the plants it is to be used. Certain plants need more nutrients of a particular kind. The combination of these nutrients is to be considered as well.
Release time- Fertilizers are of two types based on their nutrients releasing type. Slow-releasing fertilizers release the nutrients slowly into the soil for the plants to absorb. Fast releasing fertilizers are readily and quickly absorbed by the plants and there is immediate growth (in comparison).
Buy Plant Fertilizers and Enjoy more than 25% Discount!
Fertilizers are expensive products. Sometimes, it might be difficult to choose the best one as numerous brands are offering it. You might not want to spend a lot of money on bad-quality plant fertilizers. Moglix offers fertilizers from Agricare, one of the best manufacturers in this field.
Fertilizers - Price Range
This data was last updated on 2/2/23.