Shop More by
Related Smart Watches Article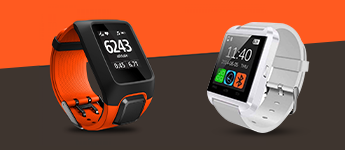 Buying A Smartwatch Consider these Factors to pick the Best One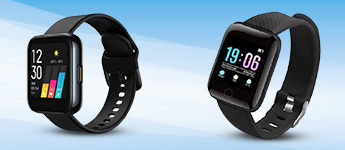 Popular SmartWatch brands in India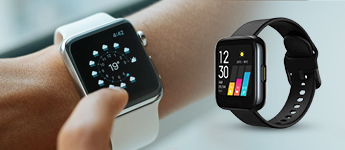 Smart watches and their classifications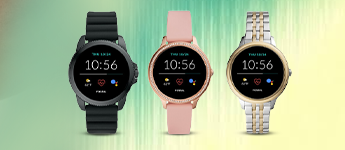 All about Fossil smartwatches: Advantages and Disadvantages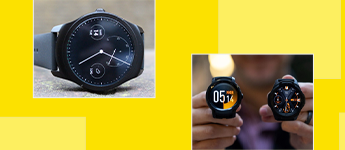 All about Ticwatch: Advantages and disadvantages
Catch up with the Latest Trends: Buy Smartwatch Online from Moglix
---
A smartwatch is an advanced watch offering amazing features and functionalities. These technologically advanced wearables allow you to stay connected with the world and also serve as a fitness tracker. Highly compatible with iOS and Android devices, these smartwatches come in different sizes and unlimited color options. At Moglix, you can buy smart bands from popular brands and avail of huge discounts and offers.
Buy Smartwatch online for both Men and Women
---
The best Android watch is one that can respond to voice commands, track your heart rate, and monitor other fitness factors. Most of these android watches can be easily synchronized with your smartphone. This enables you to stay connected with your friends and families at all times. From budget-friendly mobile watches to stylish models, and premium smartwatches, Moglix has everything you need.
Buy Smart Bands: Factors to be considered while purchasing
---
Buying a mobile watch with fitness features can sometimes be tricky as there are several options available in the market. Here are a few factors to be considered when choosing a smartwatch:
Compatibility: This is the most important factor to look for. Check whether the smartwatch is compatible with your existing android phone or not. Because, if you are using an iPhone, then the only option you have is to buy an Apple watch. No other smartwatches are compatible with the iPhone except Apple watches.
Features: Besides compatibility, make sure to check for other key features like connectivity, monitoring capabilities, sleep tracking mode, dust and water resistance.
Battery Life: Most android watches have a bad reputation for their battery life when compared to fitness bands. So, do make thorough research and ensure that you buy from the best brand.
Warranty: Repair of these advanced smartwatches can be expensive. So it is advised to check for the repair and replacement warranty before making a purchase.
Brand: It is always a safe option to go for branded products, especially when it comes to buying any tech-savvy products. The same rule applies to smartwatches as well. You will find high-quality smartwatches of high reputed brands including Realme, Fastrack, and more.
Why buy a Smartwatch from Moglix?
---
We have an extensive collection of fashionable smartwatches for both men and women. Additionally, the color and design options available at our store are innumerable, making you choose wisely. So, buy a smartwatch now and start tracking your fitness level.
Top Selling Smart Watches Price List in India
Smart Watches - Price Range
This data was last updated on 10/5/22.