Related Graphic Cards Article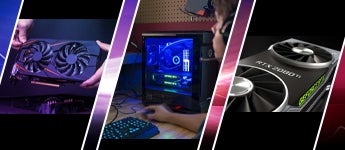 Everything about Graphic Cards for gamers and creatives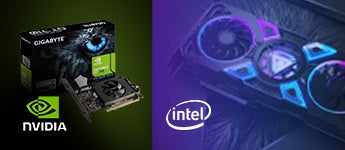 Powerful Graphic Card brands for the unmatched gaming experience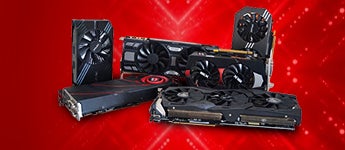 Buy these graphic cards for all your gaming requirements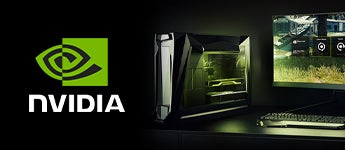 Nvidia Geforce: Powerful graphics card designed for ultimate PC gamers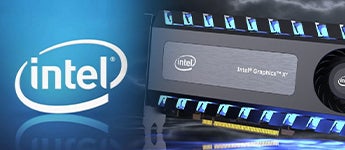 Intel HD graphics card: Ultimate option for high quality images and videos
Get your Hands on the Best Deals for External Graphic Cards at Moglix
---
All gaming enthusiasts must be well-aware of the external graphics card, which is a hardware used to boost the video memory of your laptop or desktop. Nowadays, most laptops come with an in-built GPU but upgrading it with an external GPU is a must to improve the video and gaming experience.
The quality of your images and videos relies on the quality and memory of the graphics card. The main work of a video card is to enhance the display quality of the videos to high-definition. An external GPU is very important for video editing and gaming on the laptop or PC.
Types of Graphics Cards Available at Moglix
---
Integrated – As mentioned above, every computer and laptop comes with a memory card that is inbuilt into the motherboard. These integrated graphic cards are difficult to upgrade and are generally used in laptops.
Discrete – The discrete graphics card is a component added externally to the motherboard for enhancing the quality of your graphics. Doing basic work such as listening to songs, watching movies, working, and creating/editing files do not require an external GPU card but a high-resolution gamer and video editor will. A discrete card is the best graphics card for gaming as it allows users to play high-resolution video games and edit videos.
Key Features of Graphic Cards
---
Memory – Graphics cards have their own memory, which ranges from 128 MB to 2 GB. Those looking for a graphics card for gaming should go for a card with more memory. With more RAM comes better quality, higher resolutions, best special effects, and more colors on your screen.
Multi-screen support – The latest video cards allow the users to connect two monitors on a single card. This feature is highly regarded among game lovers and video editors because it allows them to combine two screens into one or see two separate screens.
Video and Gaming Editing – These cards shorten the rendering time of the image and provide a high-definition environment to the users dealing with high-end video editing software.
Connection – Video cards can be connected to the monitors through different ports, present both on the and cards and the monitor. VGA, HDMI, and DVI are a few common ports to connect the external GPU with a monitor. Additionally, some motherboards have more than one expansion for installing multiple cards for better performance.
Some technical key points to remember about GPU cards are given below:
--> A GPU's power depends on its model.


--> GPU is external hardware attached to the expansion slot.


--> The visuals displayed on the monitor are created by the brain of an external graphics card.


Why consider Moglix to buy Graphics Cards?
---
Browse through this extensive range of graphics cards available at our site. Our collection comprises a wide range of branded cards offered at a special discount and attractive prices. We offer durable and high-quality products at competitive rates for improved customer satisfaction.