Shop More by
Brand Category
Havels Exhaust Fan

Havels Table Fan

Havels Cooling Fan

Havels Axial Fan

Havels Pedestal Fan
Related Power Banks Article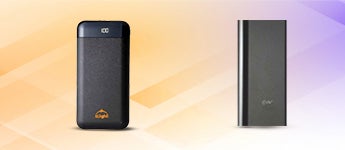 Power Bank Buying Guide - 2021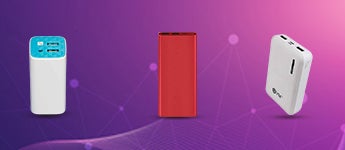 Top Power Bank Brands in India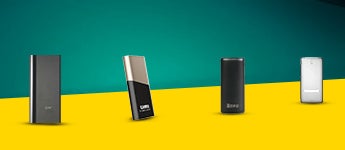 What Are The Power Bank Specifications You Need To Know?
What Power Bank Is - A Portable Charger!
In today's era power bank is required by all, since mobile phones are one of the basic necessities these days, and finding charging points is one of the common problems. It is used for providing portable power to charge battery devices like mobile phones, laptops, etc. It is comprised of a special battery with a special circuit to control power flow. It allows storing electrical energy and later using it to charge a mobile phone or other battery devices. It is often referred to as a portable charger because it has the capability to charge items like mobile phones, without getting connected to mains.
Power Banks Available for Charging of Your Phones and Laptops
Solar Power Banks
It is a battery power storage unit that works on the energy received by sunlight. It will be most helpful when going on camping as it can work without the help of an electric socket. You would just need plenty of sunlight to charge your phone.
Smart Power Banks
It is a smart technology used power bank; it automatically recognizes your mobile device. All dual port portable chargers have a smart tech. You don't require finding the most suitable USB to use it. It is the over-current, over-charging, and short circuit protected. You can buy some best dual-port power banks from the website like Moglix.com.
Quick Charge Power Bank
It is equipped with quick charge tech, the one that is equipped with Qualcomm quick charge means less time charging, more time doing. It works for a longer time duration even after charging the device for less time. It is one of the most popular and functional portable chargers.
Shop for Power Banks at an Affordable Price
If you are looking for the best portable charger, you can find a large variety of them at Moglix.com. There are some best brands available in the affordable range.
Ambrane Power Banks - It is one of the best brands which you can consider when buying a power bank. It comes with 10,400 mAh battery capacity which enables your phone to last much longer.
Intex Power Banks - It extends the battery of your mobile phone. These are one of the most trusted brands when purchasing a portable charger, you can simply rely on it whenever moving out of the home without a charger.
How can I choose a perfect power bank for my phone?
You should always buy a power bank that has a higher capacity than your mobile phone battery has. For example, if the device has a capacity of 3000mAh then you can buy a power bank of at least 3500mAh. This will help to charge your phone at the earliest.
How many times can a power bank charge my phone?
That depends on the capacity, remaining power, and the power supply of the power bank.
Power Banks - Price Range
This data was last updated on 9/24/21.