"All cash not black money, all black money not cash", a buzzing line post- demonetization. It appalls many to see India listed as top 3 countries as the centre of black money, after Russia and China; a gloomy condition to the nation which has been nourished and nurtured by founding father like Gandhi and Ambedkar – figures which epitome sacrifice, equity and social welfare over personal interest.
Demonetization was an executive act, not a panacea to uproot all the social and economic evils. Black Money which has become a part of most individual's economic space, an unacknowledged yet routine part of one's life. It has its own pros and cons – which range to all section and categories – Agriculture, real estate, the poor and rich, elections, centre-states relation, and also the overall liquidity in the economy.
What is Demonetisation?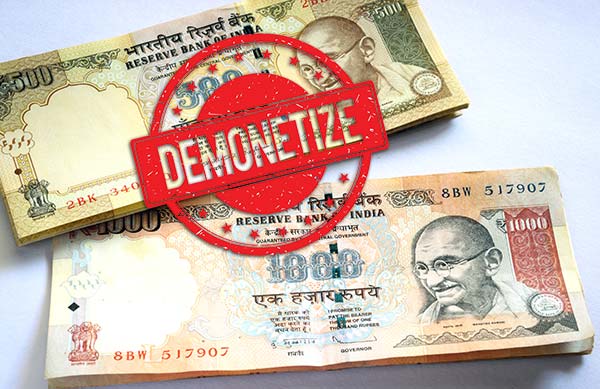 In Economic Jargon, when a currency note of particular denomination, ceases to be a legal tender is termed as demonetisation. At the midnight of November 8, 2016, when the clock ticked 12:00, all the currency denomination of 500 & 1000, went out of business. These denominations didn't even worth the paper they were printed upon.
The overnight action of demonetization was an unexpected blow and seen as an expedited move to arrest the shadow economy, which has been prevailing in the economic mainstream for quite a while now.  Black Money is that sum, that has been illegally obtained and/or for which rightful tax has not been paid.
The reasons for black money can be many – not just greed or tax evasion but also structural hiccups such as involving a huge amount of funding for campaign prior to elections; which are not ample as sanctioned by Election Commission of India (ECI), according to sources. Similarly, the real estate sector mongers with black money and individuals become a party to the shadow economy, irrespective of his choice to a part of it or not.
A crisis or a reward?
While those in favor or against may reckon their own reasons for its success or failures, but there is no doubt about unanimity that the act of demonetization that happened overnight have had its implication in different spheres. To understand the ground implication of the Demonetisation, often quoted as "Surgical Strike on Black Money", one must ponder over the subject to where its impact has been the most.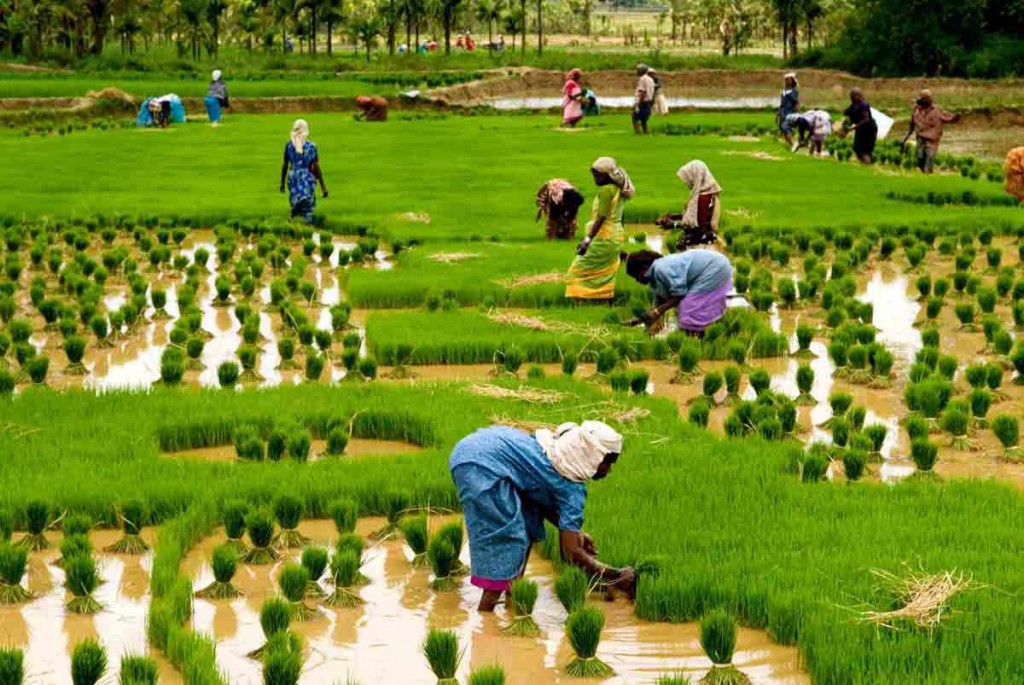 In a mixed economy like India, agriculture still remains primary occupation for the majority of the population. Approx 50% directly and overall 70% of the population depends on agriculture for their livelihood. Liquidity crunch has arrested the social and economic life, especially for those living rural areas or involved in agriculture practices.
The impact has been more due to exclusion of Cooperative Banks, which have a major presence in the rural India, from the post-demonetisation exercise of exchanging the scrapped currency notes for the new ones.  The impact was more in the agriculture predominant states of Uttar Pradesh, Bihar, and Maharashtra, especially at the time of Kharif harvest and start of Rabi sowing, partly explaining why this period is dubbed the 'busy season' from a standpoint of credit demand.
While the act sought to have an impact on black money but was also seen as an indirect measure to bridge the gulf between poor and rich, stripping the 'pseudo-rich' of their unwarranted sum they have amassed to raise their economic status. Irrespective of the intensity of the impact, it has jeopardized the survival of poor more than former in the first stance, as it threatened their daily bread and butter,
For instance, the 'busy season' was the beginning of Rabi sowing and harvest of Kharif,  requires liquidity at the farmer's end to buy seeds, fertilizers, and pesticides.
Small and marginal farmers suffer more than the rich farmers or millers and processors. Post–Kharif, former sell off their produce in the village itself, while latter who have raw material in their godown to last two-three weeks are in no panic.
The above statement must be read in the light that India only has approx 4% of processing of food, as compared to more than 70% food that is processed in USA, China etc. So there was a significant impact on small and marginal farmers than miller and big farmers. Lack of credit, insufficient bank penetration, collusion by the rich farmer and large trader in APMC market aggravates the position of former even more.
The launch of schemes such as Pradhan Mantri Jan Dhan Yojana(PMJDY), Digital India, PSL certificates of RBI has lessened the impacted of demonetization, promotion of Digital economy and tandem with plastic money, PSL certificates of RBI, UPI, has lessened the harsh impact as speculated.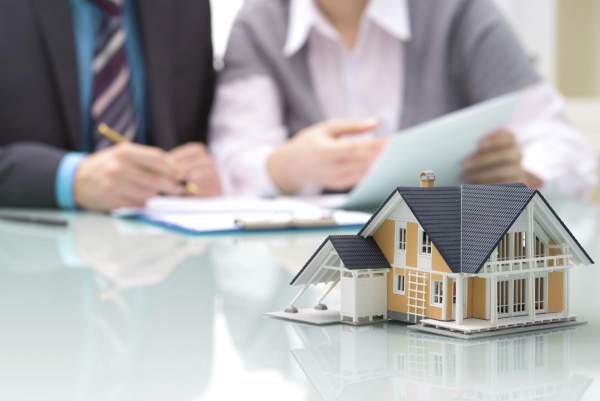 A white paper on 'black money' by the Finance Ministry in 2012 stated that the real-estate sector in India constitutes almost 11% of the GDP. A recent report by Ambit Capital said India's 'black economy' stands at about 20% of the total GDP. If the ministry's 2012 assessment holds true today, then real-estate accounts for more than 50% of the current black money market.
While the impact on real estate is not only phenomenal to law abiding citizens but also to those who coveted their own houses but couldn't buy because of inordinate prices.
Real Estate reforms have been the priority for the government post 2014 Elections, as this sector unleash large sum of black money; with setting up of Real Estate Regulation Authority (RERA), Benami Transactions Act; and now, demonetization had domino effect in the 'opaque market'. The skyrocketing prices bumped.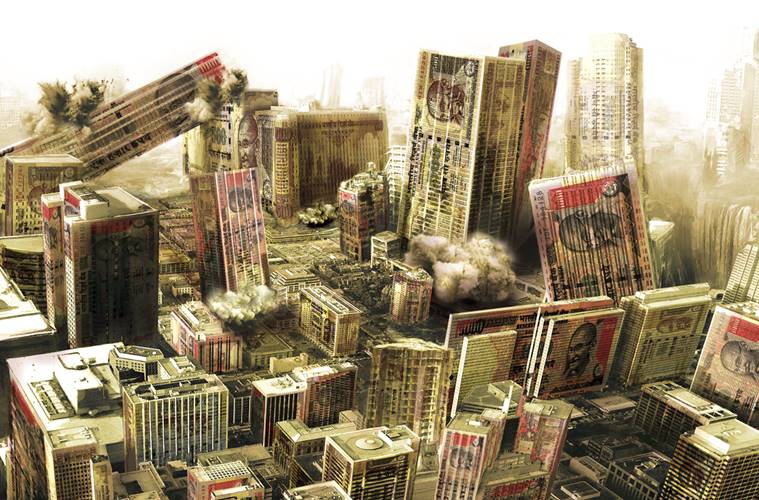 Domino effect can be seen in the secondary market, where black money has a major mark. The unauthorized real estate brokers, which slurp the inadmissibly unwarranted commission/brokerage, faced a huge blow. Demonetization has swooped up the secondary market not only by taking away their earthed sum but also phasing out the unregistered/unauthorized brokers from the business all together, a sigh of relief to middle class intelligentsia – the class now seen as 'modern Kingmaker' – A potential vote bank class, whose demands can no longer be sidelined now.
Elections and Government Programmes
The discussion to nexus between political parties and money power might be fended off but question of their close liaison cannot be plausibly denied. Though democracy is sought to be rule of majority, but what concerns the most is "What does majority constitutes? What Percentage of votes?"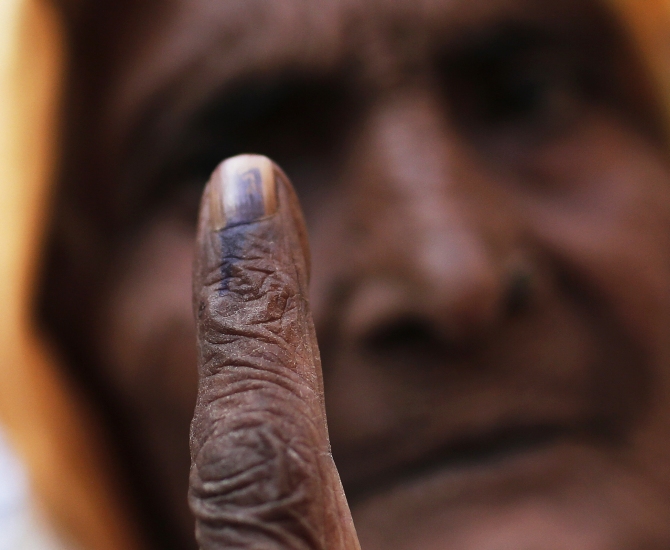 Prima Facie, question seems too simple for a layman, and one may say majority means at least 50 percent of the vote. But what follows is "Does it?"  And reply is backed by the fact that 2014 Elections which was won by BJP led NDA, a win celebrated by 121 Crore population (Census 2011) with great pomp and show had just 31% votes of total valid votes polled.
Lesser number of voters and lack unanimity amongst voters shows trust deficit, which gulfs due to acts of bribing, alcohol, paid news, further deteriorate the trust that was even left. All of which are said to be fulfilled with the unearthed black money.
This trust deficit between the voters and 'which party to choose' leads to state of confusion amongst voters on the voting day, which leads to even lesser participation of voters. Demonetization seeks to bridge the trust deficit.
 Money Supply and Centre State Elections
Apart from other social and financial after-effects, demonetisation will affect the liquidity in the market. Motilal Oswal Report said that the impact of GDP growth will depend on the proportion of cash that does not return to the banking sector. The demonetisation decision scrapped over Rs 14 lakh crore in currency.

So the currency that does not come back will lead to a reduction in broad money supply as measured by M3. M3 is a measure of the money supply that includes M2 as well as large time deposits, institutional money market funds, short-term repurchase agreements and other larger liquid assets. Since demonetisation is likely to reduce the flow of cash in the economy in the short term, any increase in bank deposits will reduce money supply. Demonetization has also national security concern of removing away the fake currency and terror funding.
While repercussion to the actions can be seen in various spheres of  life and will keep impacting until the liquidity get back to normal in months to come, but action if not directly had an indirect affect to centre-state relations as well.
For instance, sudden spat on the face of thrusting economy without consulting with states was to have more precise attack without any outflow of sensitive strategic step. However for those against this action see this as centre's hegemony of centre over states, sidelining the "Cooperative Federalism". On the other hand, the new notes has numerals printed in Devanagiri Script – which illicit doubt in the minds of critics a silent move to nationalize Hindi as national language, a topic that has raised eyebrows ever since independence.
Was it the right time ripe?
Aptness of the action is still a topic of contention. On one side, the sudden jerk handicaps the law abiding citizens, such as poor and farmers, who never saw it coming and became victim of their actions. On the other hand, the chunk of black money that was impacted is no where match to those lying in Swiss bank, those revealed by Panama papers, black money in circulation or gold bought from that money gloating in individual's safe havens  and unchecked Hawala route.
Similarly, Digital economy need to be supported by strong infrastructural foundation, such as Digital infrastructure, cyber security and understanding the social limitation that major chunk of Indian population that still resides in rural parts knows only vernacular language as against English. According to World Bank report "Digital Dividend" approx almost 1.063 billion Indians were off-line.

So while It still may take some time for things to get back to normal, but It cannot be overlooked that in the era of 4th Industrial Revolution where Knowledge economy, Internet of things and service Industry are the future of the Globalised world, digital world is the brand new ocean where everyone of us need to swim, even if one wants it or not or else the peril of jobless growth is dragon we all are going to face.  World Bank study shows 69% of the jobs in India are at risk due to automation.
So, Digital illiteracy and non-tech savvy youth not properly channelized, government policy not perfectly aligned shall only turn the Demographic Dividend to most concerned liability.
Black Money is an evil that casts a spell upon humanity that endangers the very existence of democratic peaceful existence of humanity and dooms the moral and ethical virtues of Compassion, transparency and honesty. The one who relish the bright side of it, savour their times but the other side is an abyss. The moment table turns, one never copes up.
Demonetisation was just the ammo in a war against black money; whole battalion is in the queue to wedge the war against shadow economy. While criticism may be valid or not, but a democratic nation is governed by the wishes of the people. While It has disturbed the lives of many, but the ills of past have to be cured with the meds of patience, understanding and self sacrifice, virtues dreamt by our Father of Nation – a path which 121 Crore Indians unanimously seem to have taken.